COVID: Reviewing the Patient Experience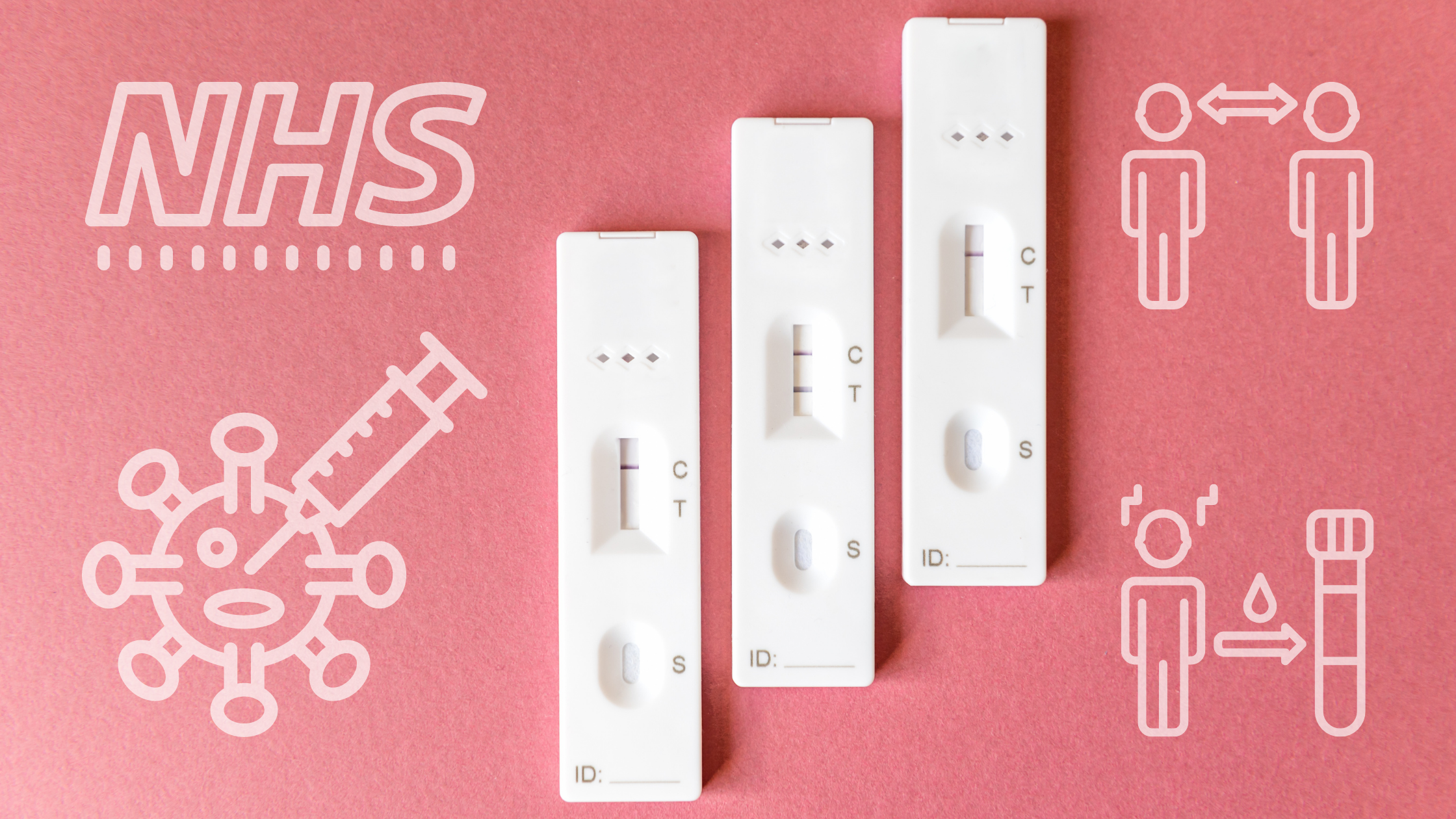 TL/DR: I contacted COVID.  Here I describe what it was like using the government services as a patient, what went well and what didn't.  
The Beginning
After the best part of two years in and out of lockdowns where my family and I were very careful, the world started to open up and business events started to resume.  It's practically impossible to know when and where I contacted COVID, but I'd hazard a guess it was through traveling into London for a conference.  
The symptoms came on quickly, the first few days in bed with harsh flu like symptoms including fever, chills, shivering, fatigue and a sore throat.  That was followed by a week of feeling generally rubbish, still fatigued with a sore throat as well as a loss of smell, getting only a teeny tiny bit better each day.  On the scale of things however this makes me over of the lucky ones and I put that down to having been vaccinated, my immune system already having a head-start on the virus. The worst part for me being the only one testing positive in the house was isolating from my own family.  Not spending time with my wife and the boys was hard, but needs must and it's a billion times better than taking the risk.  My sympathies go out to those more severely affected directly or indirectly.  
This post isn't about the disease,  it's about the systems and processes I encountered along the way as a patient.  As someone who designs systems and processes, it feels natural to take a step back and look at the patient experience and highlight what went well and where improvements can be made.  Plus, I've been on my own, in a room, for a whole week, in absence of much else, this stuff has been a significant part of my life for that time.  
Lateral Flow Tests
I first knew I had COVID through a Lateral Flow test.  Having completed dozens of these over the last year and seeing negative results, it was chilling to finally see a second line appearing and at first I struggled to believe it.  
We take a lot for granted in this age of fast moving technology, but as the emotional response faded I did find myself being impressed at what an amazing piece of kit it is.  These little pocket lab instruments are commonplace now but it's really a marvel of science and logistics that so many of these little things can be distributed so broadly.  I've seen criticism levelled at the cost and accuracy of the tests but the fact that it's even possible is remarkable to me.  
Whilst collecting a sample is a bit grim and unpleasant I won't hold that against it as I feel that's a bit of a biological necessity.  I've seen a few minor changes in the kits over time but generally they involve sticking a swab further into places than you'd rather be sticking anything.  Part way through the isolation period I opened a box that had a notably different process.  The new box asked for two nostril swabs only vs. two mouth and one nostril swab from the old kit.  I guess there are different processes around so it pays to double check the instructions rather than some it's the same type of kit.  Overall I found the process of administering the test to be well documented, easy to follow and reliable in both cases.  I particularly like the inclusion of waste bags and the cardboard test tube holder, it makes life a bit easier.  
Lateral Flow Tests: 9/10
Whilst originally you could just walk into a pharmacy to collect a box of tests, these days you have to generate a QR code to take in.  The process of generating a code is quick and easy via gov.uk and the whole thing can be done on your phone whilst you're waiting so that's pretty easy.  Alternatively, if getting to a pharmacy is challenging or you're isolating, you can also order a box of tests to be delivered to your house.  
Order & Collection Process: 9/10
Upon completing a test you are asked to report the results to the NHS.  The process is also carried out via gov.uk and includes a few nifty features to save time.  
You can create an account to save time re-entering your details each time. 

You can add household members to the account. 

You can scan the test's QR code on your phone to save inputting the long alphanumeric test reference.  
Overall, I'd say the process is pretty good but I will dock a point or two for the fact that you still get asked a LOT of questions even if you're registered.   
Registration of Results: 8/10
PCR Tests
Upon receiving a positive Lateral Flow test I arranged a PCR test to be sent because getting out to a test site felt a bit much at the time.  It's a similar process to ordering the Lateral Flow tests and worked well, you can also order for household members.  
PCR Ordering / Booking: 9/10
The kits arrived the next day but unfortunately neither kit contained the security sticker used to seal the box back and send it.  I want sure if the lack of an official seal world cause them to discard the result do I thought I'd better check.  
I called the contact centre on 119 and spoke to someone pretty quickly.  After explaining the situation, the lady I spoke to had to put me on hold, I sat there for maybe 20 minutes before she came back and said she was still waiting to find out what I should do.  In the end I held on up to the hour mark at which point the call just ended abruptly, it was too the second so I'm presuming an hour is some form of limit imposed on their telephony systems.  
PCR Kits: 7/10

PCR Test Contact Centre: 5/10
Not having the heart to call back and wait again I just booked us in for the mobile test site in Hemel Hempstead later that day, again a simple online process.  
Arriving at the site, the staff gave me the test, directed me to park the car and then to flash the headlights when I was done.  The test itself was pretty much like the home PCR test, easily administered and then picked up by a staff member through the passenger side window using a litter picker.  Overall, the process was quick, easy and the staff were really friendly.  The results came in early the next morning, if I needed another PCR test I'd definitely choose the drive-through again.
PCR Drive-Through: 10/10
Test and Trace Process
Upon receiving a positive PCR Test I received emails and text messages asking me to log my contacts with Test and Trace.  The online process was pretty easy to follow, if not a bit laborious and it asked me to log all of the close (1-2m) or direct (<1m) contacts of had in the period before the symptoms came on.  It wasn't a huge list but even though I'd already informed everyone it still caused some confusion with a handful of people assuming they'd received a phishing email and a couple thinking they'd received a scam phonecall.  
Test and Trace Process: 7/10
COVID App
With everything else being pretty well in sync, it took me a while to realise that the COVID App wasn't actual linked to the NHS App or any of the other services.  Instead you're supposed to input a code from the tests into the app.  By the time I realised this and did so I was about half way through my 10-day isolation, but the COVID App just started the timer from the beginning as if it was fresh.  A quick Google search tells me this isn't an uncommon problem, to follow the guidance for your situation and to ignore the app.  Overall I just felt as though it'd be a less confusing process if everything was connected.  
COVID App: 6/10
In Summary
Overall, I'd say my experience was positive and the majority of the processes are easy and well coordinated.  I'd have hoped that the remaining links wouldn't been ironed out by now but there's always room for improvement in any process and it's an enormous undertaking that was put together remarkably quickly.  Mainly I just would like to say thanks to all of the staff being the gov.uk sites and the mobile testing programme, it's important work being done well.  
COVID Patient Experience: 8/10
One thing with noting is that I likely found the processes easy to navigate given that I'm a nerd.  By that, I mean I'm well used to the technologies being used and very familiar with online fulfillment and booking.  Others less comfortable with the technology might struggle with aspects of it but all told I still think it's a good solution.  
Footnote - COVID Voice Detection
One remaining interesting part of the experience was being invited to take part in an online study to see if COVID status could be determined from a voice recording.  The study is run by Professor Cecilia Mascolo (pictured) at the University of Cambridge, you can read all
about it here
.  
The idea is that analysis of audible symptoms by machines could indicate whether you're likely to have COVID and therefore warrant a further test.  Being part of the voice / speech recognition industry I find this fascinating and totally get how this might work.  I enrolled easily and was asked to provide recorded samples of speech and recordings of me coughing.  I love the idea of it and I hope my contributions help, if nothing else it was interesting to take part!